I'm not sure I completely GET this one. But I'm digging it.
Page 19, Game 15: Winterlore I by Moroi Springs
Your beloved grandmother has just died.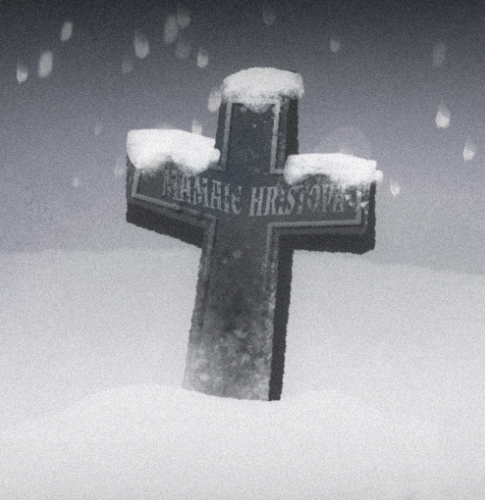 You're heading home after visiting her grave, when you have a … visitor. Who may or may not actually be there. But either way, she has a chest, and some shit she'd like you to tend to.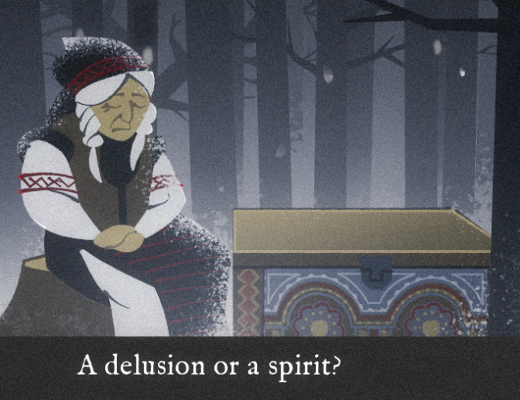 From there, you return home and … play the game, basically.
This is where the story kinda sorta lost me, but the gameplay kept me rolling. The actual game is an olde-timey point-n-click adventure puzzle solver, where you're hunting pixels and determining which objects to rub against other objects. Not the most compelling playing experience, certainly, but the classics are classic for a reason; I did indeed get invested in searching through this woman's home, looking for the clicks that would cause the story to fall out. ("Okay, I just sawed her broom in half! … why did I just do that?")
The visual and aural presentation both evoke a strong sense of mood, of creepiness that never quite spills into horror. The house feels icy and alone. Would the game have let me freeze to death if I didn't figure out how to get the oven fired-up? No idea. But I felt viscerally more at ease when I did it.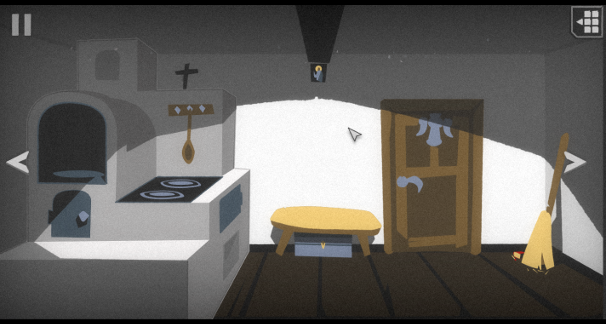 The big hole in the game is … WHY am I rubbing things against other things? What's going on here? Sometimes, clicks will reveal little snippets of what life was like with grandma, enough to deepen the sense of loss but not enough for me to piece together a story.
As you proceed and hit milestones, the environment changes around you. It feels like you're moving through a life. Grandma's? Your own? Are you … dead?
I made it all the way to the end, and I'm honestly not sure. Perhaps Part II will tell me.
So the gameplay is nothing special, I still don't understand the story, and yet somehow the overall mood is compelling enough that I'm glad to have played through it. It really does feel like a piece of folklore from a culture I don't fully understand. This is a really cool little game, and I do hope I find Part II in here somewhere.
Perhaps it will be this game:
Page 19, Game 22: SOULS & STRIPES by feralphoenix
"UT/DTR comic anthology"
Ah, so back to comics. Warning you now, comic, I'm kinda not in a place where I'm down for either jingoism or religious propaganda, and that title makes me think either might be on the table. But let's have a look at what it really is before going any further down that rabbit hole.